Congratulations to our 100% successful patrollers in their OEC Testing at the senior level this weekend!! Lots of happy faces!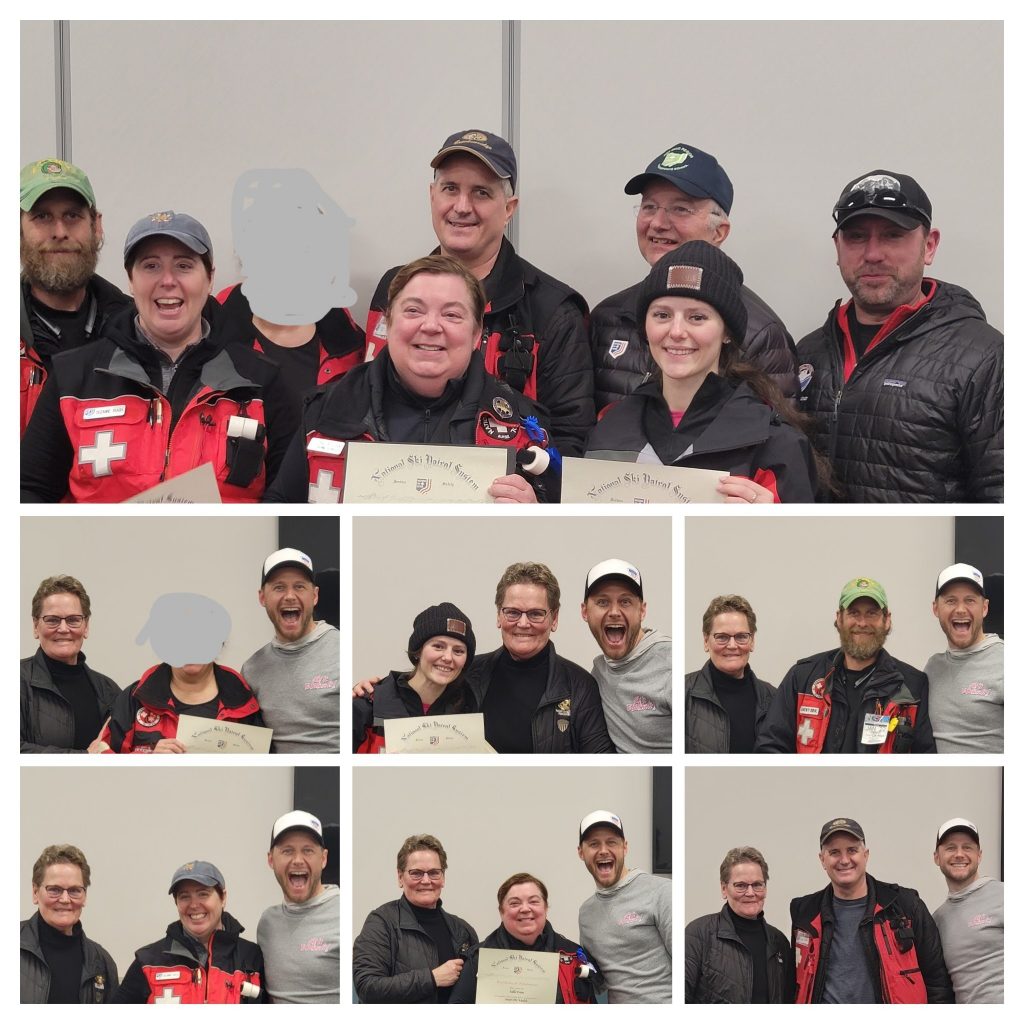 Additional Details below from their coordinator Jim Vickroy:
Sue Tkach and Julia Stanley successfully completed the Aid Room Module of the Senior Program evaluation on Saturday.
Sallie Evans, Julia Stanley, Maria Pla, Sue Tkach, Nick Tippet, and Todd Ebner all successfully completed the OEC Module of the Senior Program (Senior OEC) evaluation today.
All of these Patrollers have been working very hard since October through last Thursday to prepare for this week. And they were prepared!
Thank you also to the MRM team who also came to Perfect North Slopes this weekend to support the event: Danielle Redmond, Ken Torrico, Ed Watson, Jaden Tugaoen, Julian Tugaoen, Justin Tugaoen, Duncan Highman, Bob Carpenter, John Hufnagle.
Thank you to the Senior OEC T/E staff from MRM who participated: Chris Raudabaugh, Cheryl Raudabaugh, Alicia Knapke-Stanley, Cat Hufnagle, Wally Taylor, Scott Griffith, Chet Stanley, and Troy Green.
Finally, a thank you to all of the patrollers, hosts, and kids to helped bring us to a very successful conclusion.
Jim