Welcome to our patrolling website!  If you would like to find out more about patrolling please select Patrolling Info on the main menu for links to materials from the history of patrol to how to sign up.  If you are ready to take a further step, please click below for joining patrol or our Mountain Host Program.  Click CONTACT US at any time to send in inquiries!
MRM Patrollers: Please click here or on the MRM logo below to access important member updates/blog: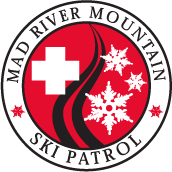 Due to current safety restrictions, ALL in person events for the ski patrol have been cancelled.  Information about the coming season will be issued as Vail approves.  Please contact Scott Griffith with questions.