Welcome to Mad River Mountain's Ski Patrol Website!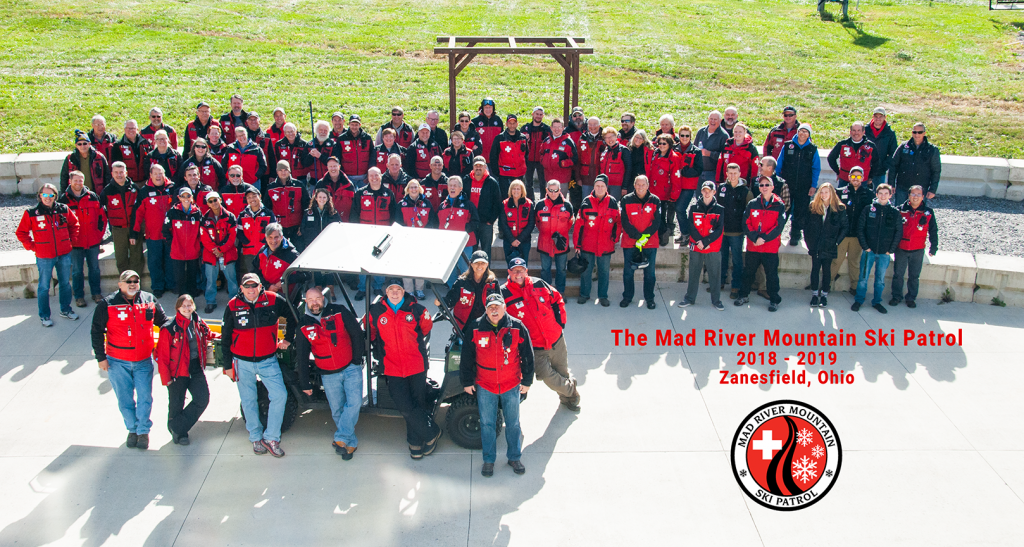 Click her to find out more about becoming a Ski Patroller, Becoming A Member
Opening Plans for December! See schedule below thru end of year:
Wed, December 19 4pm – 9:30 pm
Thurs, December 20th @ 4pm – 9:30pm.
Friday 12/21 4pn-1am Yes, midmad starts on 12/21
Saturday 12/22 9am-1am , Sunday 12/23 9am-9:30 pm
Christmas eve 12/24 Monday 9am-4pm, Christmas day 4pm-9pm
Wednesday 12/26 9am-10pm, Thursday 12/27 9am-10pm, Friday 12/28 9am-1am
Saturday 12/29 9am-1am, Sunday 12/30 9am-10pm, Monday 12/31 9am-1am New Year's Eve,
Tuesday – Thursday  1/1 to 1/3 9am-10pm.  Details can also be found on the Mad River web site.
ICS 100
You may have seen the notes about this new requirement for all patrollers.  More information about the program and how to complete the course can be found under OEC Programs – ISC100
Awards
At the recent division meeting, we had Mad River patrollers among those recognized for outstanding achievement within the Central Division.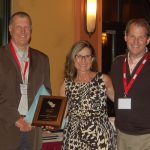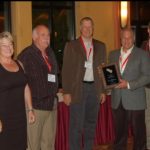 Troy Southwick: Division Directors Award, for implementing the toboggan instructor movement analysis program; Cheryl Raudabaugh: Central Division Outstanding Supervisor, for work in the Skills Development Programs.  The the Rusty Parka newsletter that will be posted soon by the division for lots more award given to hardworking patrollers, including BM/BW/AV as the National Outstanding large alpine patrol, awarded a Gold Unit Citation.
Patroller Stories
We all have stories that are indelibly etched in our memories.  Please consider sharing yours with the patrol.  See other stories here and email your personal story to Cheryl to contribute.
Ski Swap
We had a super successful swap this year!  Thanks to all who turned out to work and support our fundraising efforts.
DUES: Did you get your dues paid on NSP.org?  Local dues are also due now and you can pay online  Pay Here
New OEC Technicians!
A Big Congratulations and job well done to our newest candidates, with eight passing their OEC Practical test Aug 12 to become OEC Technicians.  Welcome them aboard – they will be helping out at the upcoming refresher.
You Tube Videos
MRM now has a great bank of You Tube Videos to provide training and refresher how to's on a variety of procedures as well as OEC practices.  Check them out and Subscribe to our channel!  You Tube Training Videos.
Schedules for 2018/2019
Scheduling is now in process.  Please go to MRM Scheduling for more information and opportunity to provide your scheduling input directly online.   If you know what you need you can also go directly to input here: Scheduling Worksheet.  We expect to finalize by mid-October.  Do not assume that you can automatically remain on a shift that you were on last year.
Savage Race Success
Thanks to all who helped out at this year's Savage Race!  Hard work, but good fun and a valuable service to those in need of first aid and food!  Plus we had the NSP Subaru on site, so maybe we also got noticed a bit on the recruiting side!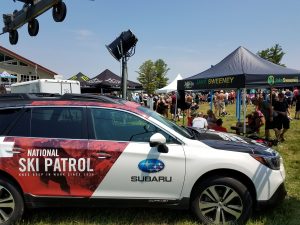 Great food and socializing with fellow patrollers and ski school partners provided a wonderful wrap up to another successful season at MRM. Congratulations to those recognized at our year end banquet for service years and other achievements!
AWARDS:
Sage Award  – David Faulkner
Hill Leader of the year –  Dan Fancey
Shift of the year – Tuesday Night  (Team: T.  Southall, C .Watson, McAninch, Docktor, Nicol, Ogle, Evans)
Candidate of the Year – Matthew  Ogle
Bravo Award – Twyla Southall
OEC Instructor of the year – Cindy Watson
Patroller of the year – Sallie Evans
Instructor of the year Toboggan – Tom Tavenner
Instructor of the year Snow sports – Chet Stanley
Patrol Directors Award – Nick Tippett
Patrol Directors Award – Doug Sanderson
Service 20yrs and greater –  20 Yrs: Tim Burkholder, Robert Ritzi; 35 Yrs: John Norris; 40 Yrs: Fred Bradshaw
CALENDAR Keep an eye on our calendar.  We have lots of events and development activities on the horizon.  What are you doing for self-improvement this year?  Become part of the Senior Programs, consider a Ski Enhancement, Toboggan Enhancement, or OEC development opportunity!  Nothing to lose and so many possibilities to gain!!
Radios – If thinking about purchasing a new personal radio for use while patrolling, check here first.
MRM Organization Chart  See who leads our volunteer organization in the various functions that it takes to run the show.
Welcome Visitors!
Our 100+ volunteer members provide service, safety, and emergency care to snowsports enthusiasts that visit the Mad River Mountain Ski Resort.Mad River Mountain Ski Resort boasts a 300 ft vertical covering 120 acres of pristine snow generated by Mother Nature, or Mad Rivers 100+ snow machines.Please feel free to check out our site and information about us . Thanks for stopping by.