MRM Ski Swap / Fall Festival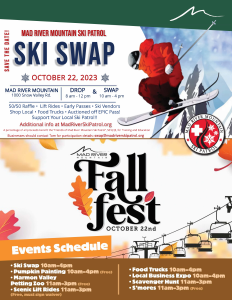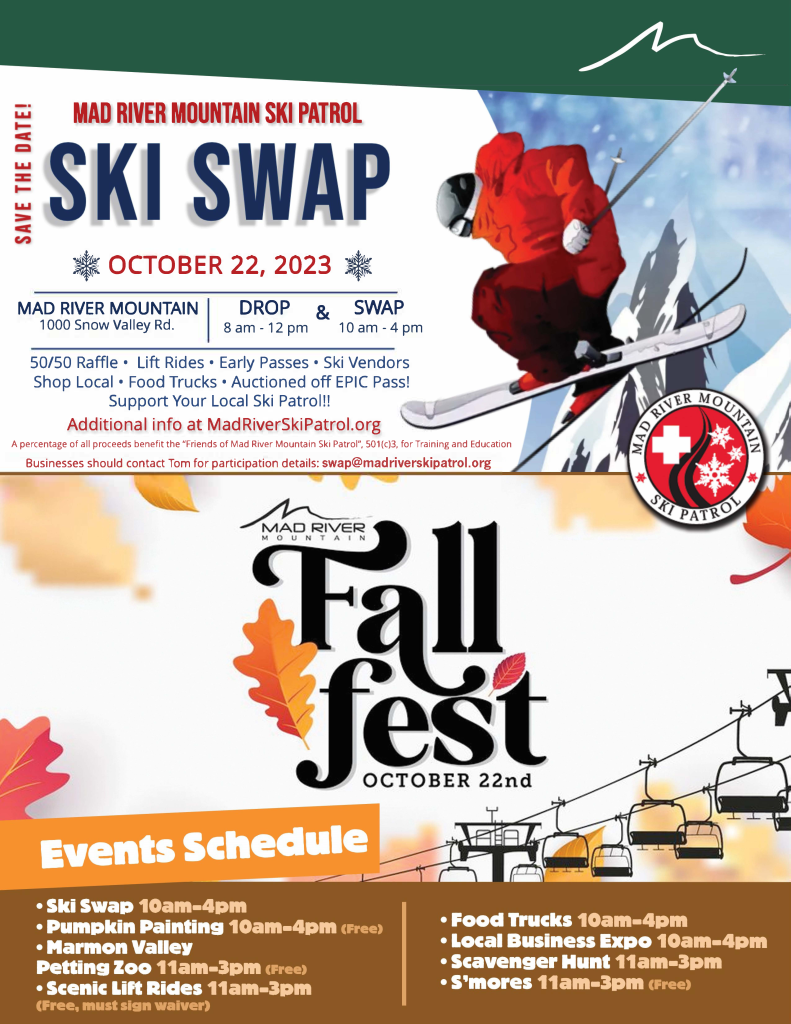 Mad River Mountain Ski Patrol and Vail Resorts are teaming up for their annual Fall Festival.  It's Sunday, October 22, 2023, from 10:00 a.m. to 4:00 p.m.  
The Fall Festival includes a Ski / Board Swap, a local Business Expo, Chair Lift Rides, Food Trucks, Petting Zoo, and more. Bring your family! Bring your gently used equipment for resale!  Doors open at 8:00 a.m. for sellers.
Join us for this fun fall event and get ready for 2023-2024 Ski and Board season at the Mad River Mountain Resort. A portion of all sales will go to the Ski Patrol 5013c for education and training
Patrol/Ski School/MRM Employees, and PUBLIC – if you would like to resell some of your gear, please complete this release before showing up with items:  Ski Swap Sale – Individuals Waiver Agreement
Patrollers: please plan to help out during the day!  Sign Up Here