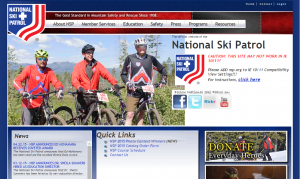 To change your personal information that appears on the roster there are now two steps:  First, email your information to Cheryl R to get our MRM patrol website updated.  Second, follow the instructions as listed below to make your change on the national database, which will be immediately reflected.
Go to www.nsp.org to make the change in the NSP national database.  Here's the detail How To if you need some help:
Log into www.nsp.org  The Logon link is in the upper right corner.  You will need your six digit member ID (which is listed on our Mad River roster) and your password.  If you don't remember your password you can request a re-set to be emailed to you.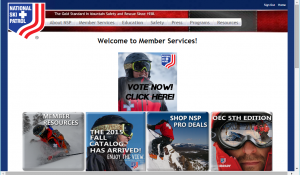 Next select Member Resources (picture button on lower left); once selected, your personal information should appear in a listing.  If you don't see it yet, you can also try selecting Update Member Profile from the Quick Links that are listed lower on this same Member Services Page.
Once on your individual member page, there are several pages where you can click on the little Edit pencil and make your changes.  From the profile page you can change your email, your address, your nsp password.